Tourist Attractions in Rome Historical Centre
Located in the city centre of Rome, Italy, near the Spanish Steps, Trevi Fountain, and Via Condotti, Residenza Frattina is conveniently located for exploring Rome's top tourist attractions, sightseeing landmarks and things to do.
For assistance with planning what to do during your stay in Rome, our 24 hrs on-call assistants are happy to make recommendations and arrange tours and excursions.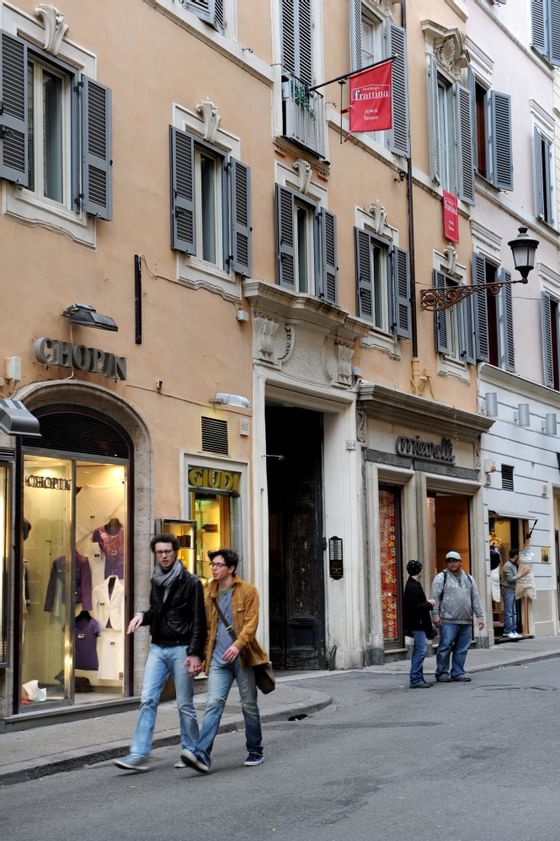 Via Condotti
This bustling, fashionable avenue is one of the most exclusive and expensive shopping streets in Rome. Home to internationally renowned fashion houses like Gucci, Prada, Ferragamo, Bulgari, Louis Vuitton, Dior and more. Even if you're just window shopping, the people watching is some of the best in Italy.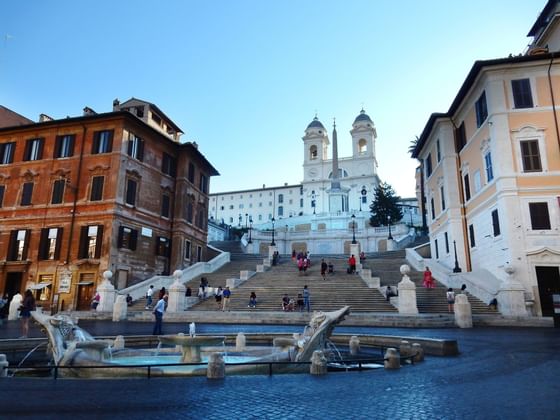 Spanish Steps
Known to locals as la scalinata or "the staircase," the Spanish Steps is one of the most iconic attractions in all of Rome. Ascending regally from the Piazza di Spagna, the staircase is distinguished by three landings and brilliantly blooming azaleas from mid-April to mid-May. Curiously enough, the steps were built with French funds in 1723 but named to commemorate a diplomatic visit by the King of Spain.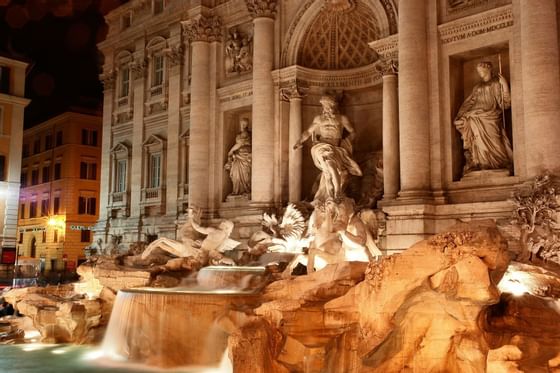 Trevi Fountain
With an imposing sculpture of Oceanus presiding over its rushing waters and the grand Palazzo Poli looming in the immediate background, this majestic fountain is one of the most splendid in a city known for splendid fountains. Don't forget: If you stand with your back to the fountain and toss one coin into it with your right hand over your left shoulder, you are guaranteed a return trip to Rome someday. Two coins ensure that you'll fall in love and three mean that you'll return to Rome, fall in love and marry.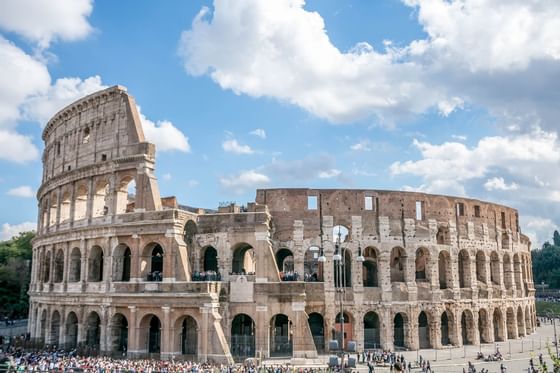 Colosseum
An awe-inspiring showcase of the ancient Romans' architectural skills, this giant outdoor arena, also known as the Flavian Amphitheatre, was the site of the bloodiest gladiator games, which began in A.D. 82. Crowds of up to 50,000 would watch warriors fight each other, and the occasional fearsome beast, to the death. Constructed from concrete and sand, it is the largest amphitheatre ever built and is considered one of the greatest works of engineering in the history of the world.